Stefan Pelzl's JUJU
Austria's vibrant jazz scene boasts an outstanding ensemble known as Stefan Pelzl's JUJU. Since its inception in 1988, the group has consistently demonstrated a remarkable level of creativity. Their talent was recognized early on when they won the prestigious "2nd Lower Austrian Jazz Competition". Inspired by musicians such as John Coltrane, Wayne Shorter, and Yusef Lateef, JUJU quickly broke away from these influences and developed an own distinctive style of composition and playing. Four albums were recorded, which testify to an outstanding musical development. The first album, entitled Stefan Pelzl's JUJU featuring Idris Muhammad, was released in 1989.
While the core of the group has been retained, numerous exceptionally skilled musicians have been recruited for specific projects. This impressive line-up includes Leo Wright, Idris Muhammad, Ingrid Jensen, Lorenz Raab, Franz Hautzinger, Thomas Gansch, Alois Eberl, Ilse Riedler and others. It is worth mentioning that the group plays only original compositions written mainly by Stefan Pelzl.
Stefan Pelzl's JUJU showcases its versatility by performing as a quartet, quintet, or even a sextet, incorporating one or two additional horn players on instruments such as trombone, tenor/soprano saxophone, and trumpet. The current ensemble consists of the following musicians: Andy Bartosh, Karl Sayer, Klaus Goehr and Stefan Pelzl.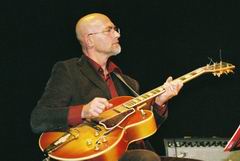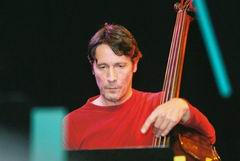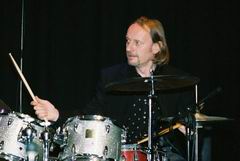 Here you will find further links: to the recording on the occasion of Ö1 Kunstsonntag – Stefan Pelzl's JUJU with special guests Ilse Riedler ss,ts and Lorenz Raab tp, as well as to the 14th Haydn – Tage (Haydn meets Jazz), Schloss Rohrau, Clarissasaal, on September 17th, 2017.
JAZZMED 4 LIFE (jazzmed)

The members of JAZZMED 4 LIFE (jazzmed), all physicians, decided in 2007 to combine the fields of medicine and music. They are connected not only by their common love of harmonies and rhythms, but also by the desire to make an important contribution to society through their performances in many attractive locations. JAZZMED 4 LIFE dedicates its  concerts to charitable organizations (Ärzte ohne Grenzen – MSF, Kinderkrebshilfe) and projects, forging a strong alliance between art and charity.
The current line-up consists of: Thomas Pfleger guitar and composition; Stefan Pelzl alto saxophone, flute and composition; Robert Schönherr piano and composition; Wolfgang Schuller bass; Werner Mras drums. Special guests: Stefanie Pitsch, vocals, and occasionally Toni Burger, violin and/or Otto Lechner, accordion.
Stefan Pelzl Quartet
In addition to Stefan Pelzl on saxophone and flute, Michael Kneihs plays piano, Stefan Thaler on bass and Werner Mras on drums. The Stefan Pelzl Quartet presents a varied program that appeals to different musical tastes. "Poetry In Jazz" presents exclusively original compositions, while "Great American Songbook" is a more commercially oriented selection of well-known standards. Finally, the program "Tribute To Paul Desmond" is a tribute to the extraordinary alto player Paul Desmond.
John Nittnaus Band
Hans 'John' Nittnaus is not only an award-winning winemaker from Gols who holds a purist approach to red wine, but he is also a professionally trained musician and the leader of the band bearing his name.
Stefan Pelzl collaborates with John Nittnaus as part of the musical ensemble known as the John Nittnaus Band. The group includes John Nittnaus on piano, Bernie Beibl on guitar, Stefan Thaler on bass, and Andy Nittnaus on drums.   Please listen to Blue 7.
ADO ADO
ADO ADO was established by Werner Mras on drums, Sasa Dujin on piano, along with Stefan Pelzl on tenor saxophone and flute, Andi Winter on double bass, and Ingrid Jensen on trumpet and flugelhorn. Between 1990 and 1995, ADO ADO performed numerous triumphant concerts and produced a delightful CD titled "Sorry, No Fish Today" (1992). The band's name is a condensed form of "An der oberen Alten Donau", representing the address of the rehearsal room.
The New ADO ADO Quartet/Quintet
The members of The New ADO ADO Quartet/Quintet: Stefan Pelzl on alto saxophone and flute, Alois Geyer on guitar, Wolfgang Schuller on bass, Werner Mras on drums, and sometimes joined by Michael Kneihs on piano. Together, they bring to life a delightful repertoire of original songs, all composed and arranged by Stefan Pelzl and Alois Geyer. Get ready to be captivated by this unique and soulful music!
Walk Tall
The ensemble Walk Tall consists of Werner Mras on drums, Otto Zach trumpet and flugelhorn, Stefan Pelzl on alto saxophone and flute, Tom Müller on tenor saxophone, Paul Hondl on bass and the remarkable Lilli Kern on vocals. It captivates the audience with the unique blend of hardbop and soul. Walk Tall is known for its rousing performances and regularly takes the stage at prestigious venues such as Jazzland and other venues.
Here, you can enjoy Stefan Pelzl's composition Out of Darkness in an unforgettable live performance at the iconic Jazzland on May 18th, 2023.