Contemporary Classical Music
my projects and collaborations as a composer of Contemporary Classical Music
Wiener Kammersymphonie & Stefan Pelzl

This is a very fruitful collaboration with the excellent String Quintet "Wiener Kammersymphonie" and it´s leader Sergio Mastro
Compositions for strings and piano, written and arranged by Stefan Pelzl for the "Wiener Kammersymphonie".
A Tribute to James Joyce
Poems from "Chamber Music" by James Joyce, set to music for mezzo – soprano, piano and flute, performed by "The Joyce Trio" withFlaka Goranci mezzo-soprano, Ketevan Sepashvili piano and Temo Kharshiladze flute

The first performance of this project was on  Wednsday September 21th at 19:30 in Bank Austria Salon, Altes Rathaus, Wipplingerstrasse 8,1010 Wien, Austria.
to see a short compilation of some of the highlights of this concert go to:  https://youtu.be/vBIdN_P2tf8
Performances by other ensembles
Several  compositions of mine were and are performed also by other professional ensembles, like "The Max Brand Ensemble","Ensemble a tre",
"Creativ Ensemble Wien", "Orchesterwelt" and various other soloists or Duos.
JAZZ
Stefan Pelzl ´s JUJU
Stefan Pelzl´s JUJU is one of Austria's most constant and creative Jazz ensembles. Shortly after its foundation in 1988, the group won the "2nd Lower Austria Jazz Contest". In these early days, JUJU was influenced by John Coltrane, Wayne Shorter and Yusef Lateef, but – once out of these footprints- was very soon able to create a very original style in composing and performing as well. Four albums were recorded and prove for an outstanding musical development, , for the first one click here: CD "Stefan Pelzl ´s JUJU featuring Idris Muhammad", 1989  https://www.youtube.com/watch?v=PUbNy02IlQA
Virtually retaining the same core of the group, numerous top-musicians could be engaged for specific projects, including Leo Wright, Idris Muhammad, Ingrid Jensen, Lorenz Raab, Franz Hautzinger, Thomas Gansch, Lorenz Raab, Alois Eberl, Ilse Riedler and others. The group plays only original compositions, mainly by the leader. JUJU have recorded four albums.
Stefan Pelzl´s JUJU performs as a quartet as well as a quintet or sextet with one or two additional horn players on trombone, tenor/sopranosax and or trumpet. The actual line-up is:
     Andy Bartosh: guitar                               Karl Sayer: double bass                     Klaus Goehr: drums                Stefan Pelzl: alto sax, flute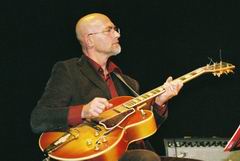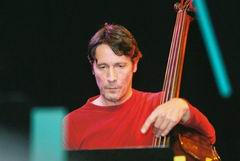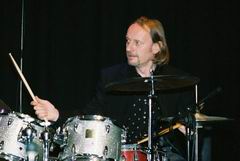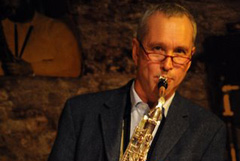 Photos: Cornelia Kaufmann
live at The Haydn Festival in Rohrau: https://www.youtube.com/watch?v=jrbvDrGpyp8
see also video: Stefan Pelzl´s JUJU live at "Kunstsonntag" in Oe1 ,with  special guests: Ilse Riedler ss,ts: Lorenz Raab tp:   https://www.youtube.com/watch?v=wZG6qGGMuEA
JAZZMED 4 LIFE (jazzmed)

A band of medical doctors and some friendly musicians . JAZZMED 4 LIFE (jazzmed) has been playing charity concerts regularly since 2007 in many different attractive locations.
The actual line up is: Thomas Pfleger git, comp; Stefan Pelzl as,fl,comp; Robert Schönherr p, comp; Wolfgang Schuller b; Werner Mras dr; special guests: Stefanie Pitsch voc, and sometimes Toni Burger violin and/or Otto Lechner accordion
Jazzmed life at the 8th International Jazz Festival  New Dehli 2019:    https://www.youtube.com/watch?v=G5Fuvdpf1SY
 for more information please go to: https://www.jazzmed.at

Stefan Pelzl Quartet
Beside Stefan Pelzl on saxophone and flute, there are Michael Kneihs on piano, Stefan Thaler on bass and Werner Mras on drums. The group offers several different programs: "Poetry In Jazz" contains only original compositions, "Great American Songbook" is the more "commercial" sample of well known "standards", while "Tribute To Paul Desmond" is a hommage to this great alto – player.
John Nittnaus Band
Stefan Pelzl is a member of the" John Nittnaus Band", together with John Nittnaus piano, Bernie Beibl guitar, Stefan Thaler bass and Andy Nittnaus drums.
ADO ADO
was founded by Werner Mras on drums, Sasa Dujin on piano, together with Stefan Pelzl on tenorsax/flute, Andi Winter on double bass and Ingrid Jensen on trumpet/flugelhorn. From 1990 to 1995 we played a lot of successful concerts and recorded a nice CD, called "Sorry No Fish Today".
The New ADO ADO Quartet / Quintet
Stefan Pelzl alto sax, flute, comp; Alois Geyer git, comp ; Wolfgang Schuller bass; Werner Mras dr; (Michael Kneihs p).  This group  plays originals, composed and arranged by Stefan Pelzl and Alois Geyer 
Walk Tall
Hardbop & Soul performed by Werner Mras dr; Otto Zach tp, flh; Stefan Pelzl as,fl; Tom Müller ts; paul Hondl b; & special guest Lilli Kern voc. We play regularly in the famous "Jazzland" and other locations.  please listen to my composition "Out Of Darkness", live in the famous "Jazzland"  on May 18 th 2023:     VID_20230518_221433.mp4